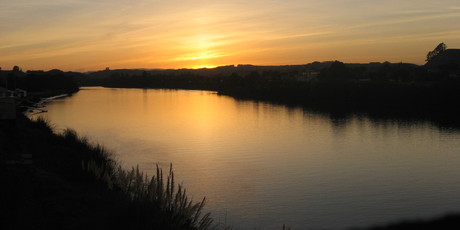 The Whanganui River, Aotearoa / New Zealand
Wallace Heim writes
:
For the first time, a river has been given a legal voice. The
Whanganui
River
in
New Zealand
has become a legal entity, and will be
recognised as a person in law
in the same way that a company is, giving it rights and interests.
The status of the river as Te Awa Tupua (an integrated, living whole) is a step in the resolution of historical grievances and court cases between the Whanganui iwi, the Maori peoples and nations living along the river, and the Crown. Two guardians, one from the
Whanganui
River
iwi, and one from the Crown will be given the role of protecting the river.
In the
UK
, 'rights' generally means the right to access for humans to rivers, or the right to flood protection.
But many artists are negotiating the relations between human use and the free-running of rivers, navigating the values and affections towards rivers. Just now, among these are
Multi-Story Water
on the
River Aire
in Shipley and the
River Frome
in Bristol, and
River Runs
on the Thames near Oxford. Jem Southam is exhibiting
photographs of the River Exe
, investigating what makes or defines a river. Earlier this year, Flow
turned the Tyne into music
in Newcastle. And two decades ago, Still Waters
uncovered the buried rivers
of London.
photo: Phil Robinson